PADI Master Freediver (Bali)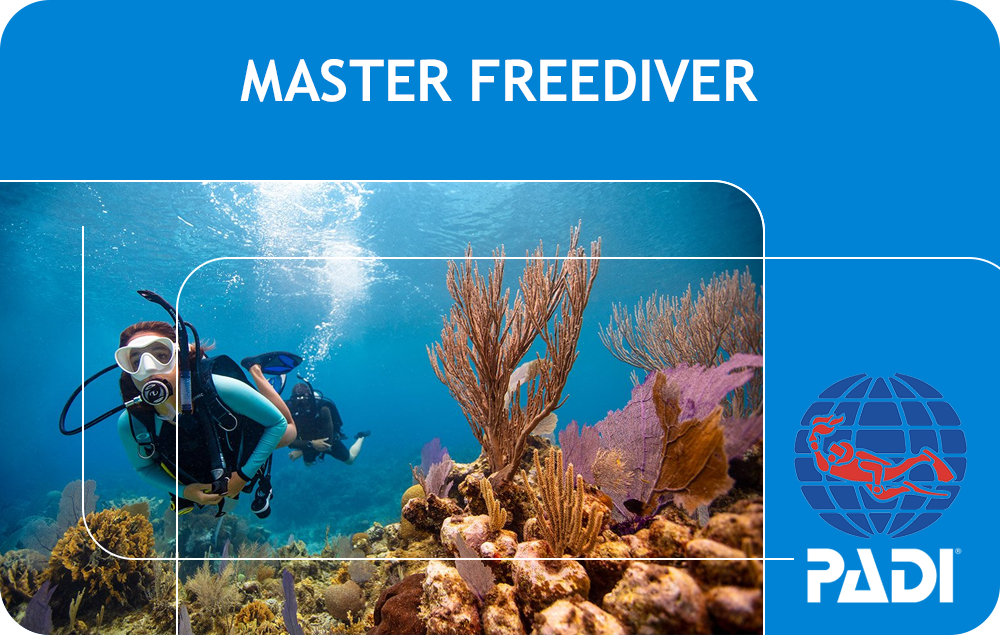 Price: $
Are you looking for an adventure? Do you want to push your limits and explore the depths of the ocean while feeling the freedom of just you and the ocean? Then the PADI Master Freediver course in Bali is for you!
In this course, you will learn advanced freediving techniques that will allow you to dive deeper than ever before. You will also learn how to safely train and prepare for deeper dives, as well as how to manage your own safety and that of your fellow divers.
This course is perfect for those who are already comfortable freediving to depths between 32 – 40 metres (100 feet) and are looking to take their freediving to the next level. The course includes four days of training, with two days in the classroom and two days in the water.
At the end of the course, you will be a certified PADI Master Freediver and will be able to safely freedive to depths of 40 metres (130 feet). So what are you waiting for? Sign up today and start your freediving adventure!