PADI Tec Deep Instructor (Bali)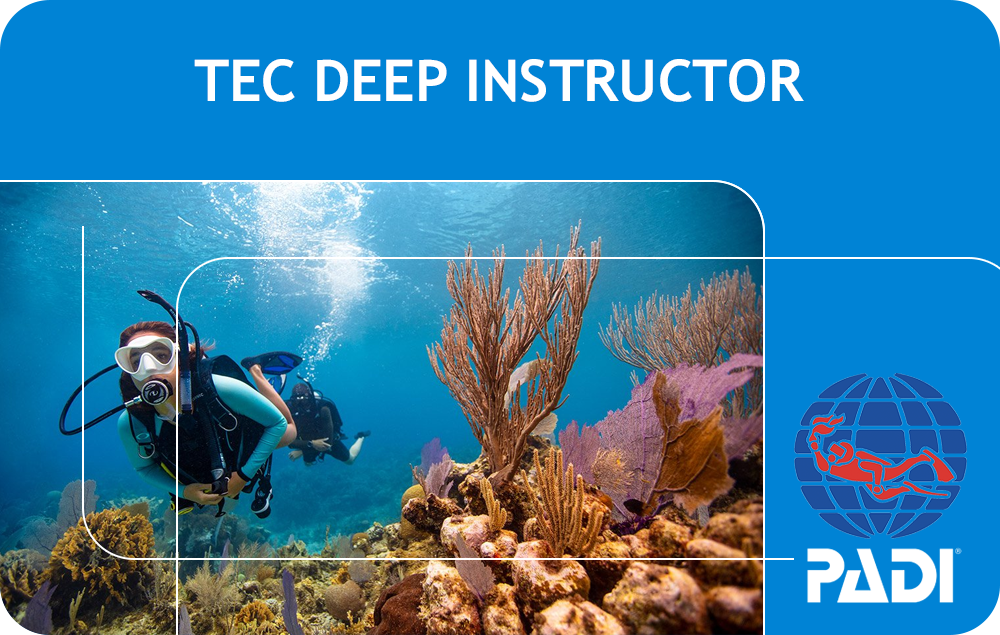 Price: $
Are you looking for a challenge? Do you want to push yourself to the limits? Then the PADI Tec Deep Instructor course is for you!
This course is designed to train instructors to teach technical diving courses up to a depth of 55 metres. You will learn how to plan and conduct dives using Nitrox and Trimix, and how to safely manage decompression sickness.
The course is held in Bali, Indonesia, and includes 10 days of theoretical and practical training. Upon successful completion of the course, you will be certified as a PADI Tec Deep Instructor and will be able to teach courses up to Tec 50.
If you are interested in taking your diving to the next level, then sign up for the PADI Tec Deep Instructor course today!