Hey, divers! The Bali Mola Mola season will be up in no time! The largest bony wonder of the deep is waiting for you to adore so what are you waiting for? Pack your gears and get into diving! Here are some tips for you to prepare yourself for some Mola mola adventure.
The Mola Mola (Sunfish)
Before we start, you might ask, what is a Mola Mola Sunfish? Well, here are some fun facts of the Mola Mola Sunfish!
The Mola Mola Sunfish is a gigantic fish that can weigh up to 2,000 pounds!
It is the heaviest bony fish in the world! Despite its massive size, the Mola Mola sunfish is a gentle giant and is harmless to humans.
The Mola Mola sunfish is a strange-looking creature with a large, flattened body and a small, triangular tail.
It is covered in a thick layer of slime which helps to protect it from predators.
The Mola Mola sunfish is a slow swimmer but it is a very good jumper! It has been known to jump out of the water and onto boats!
The Mola Mola sunfish is an amazing creature that is definitely worth learning more about!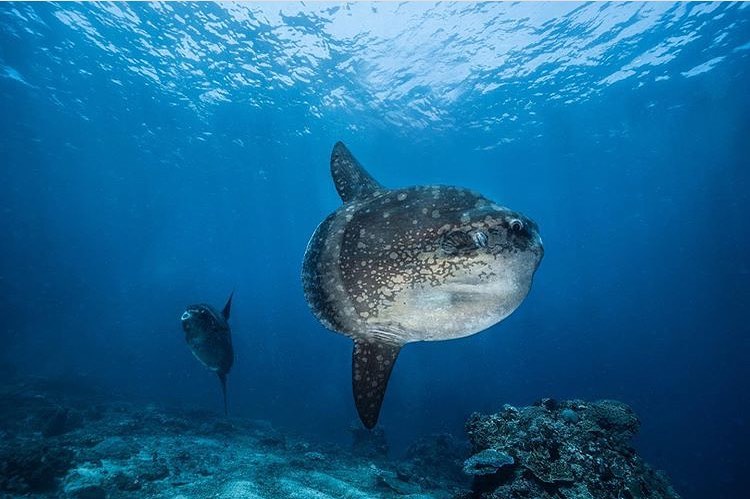 When is the Bali Mola Mola Season?
The Bali mola mola season is a time of year when these creatures migrate to the shallower waters around the island. This is an ideal time to see them as they come closer to the surface, making them easier to spot.
So, when is the Bali mola mola season?
The answer is that it varies depending on the year, but it typically lasts from June to September.
During this time, divers and snorkelers can have some incredible encounters with these gentle giants.
If you're hoping to see some mola molas during your time in Bali, be sure to check with local dive shops and operators to find out when the season is expected to start and end.
Bali Mola Mola Season Dive Sites Checklist: What are the Best Places to See the Mola Mola?
Bali is surrounded by nutrient-rich waters loved and adored by the Mola mola but the Nusa Penida is one of their favored cleaning stations.
The best dive site spotting it during the Bali Mola Mola Season are Crystal Bay, Blue Corner and Toyapakeh!
It is highly suggested that you devote at least 3 diving days around Nusa Penida to provide yourself the greatest chance of interacting with these glorious creatures.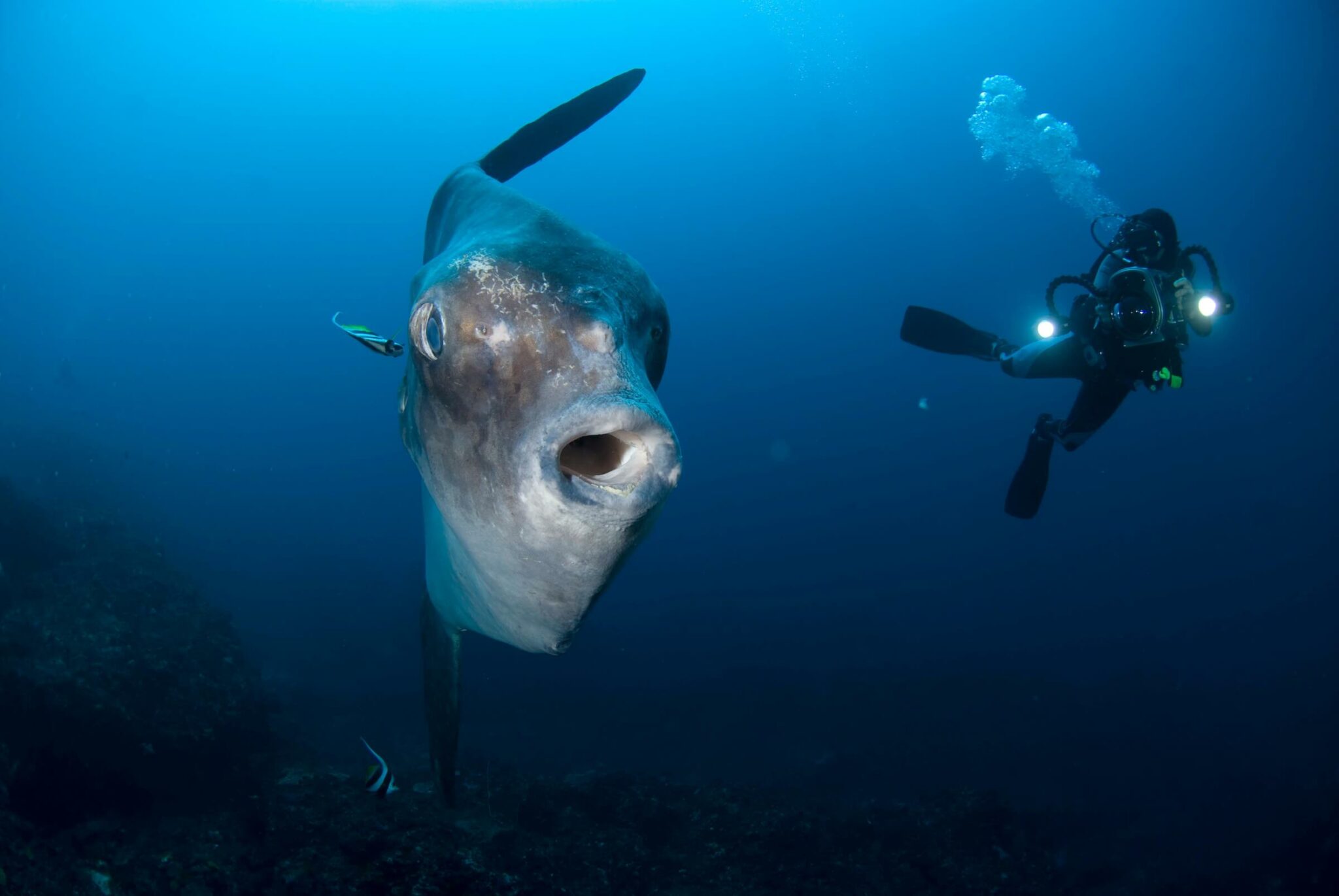 To get the greatest out of your Mola mola adventure and other exciting dives, it is nothing but rightful to upgrade your diving skills. Predominantly, the richest marine biodiversity is deeper than 18 meters (60 feet).
During the Advanced Open Water Diver Course, you will learn about different dive techniques, such as night diving and deep diving. You will also get to practice these skills in a safe and controlled environment. The course is designed to give you a taste of what it's like to dive deeper and to explore the underwater world in a more adventurous way.
After completing the course, you will be able to dive up to 30 meters (100 feet) deep. You will also be certified to dive in areas that are more challenging, such as currents and wrecks.
Scuba divers who wish to hang out with the Mola mola have to be prepared for the strong currents which can be challenging and occasionally hazardous that's why you should definitely enroll in an Advanced Open Water Diver course to get plenty of experience as well as confidence.

If you are interested in taking your diving to the next level, then sign up for an Advanced Open Water Diver Course today with us!
Prepare your Scuba Diving Equipment!
After booking your trip and checking all the possible dive sites to interact with the Mola Mola, you have to prep up your diving gear next.
Let's start your investment with a well-fitted drysuit to keep you warm and comfy underwater. Your next piece should be your regulator with an instrument console then your buoyancy compensator. You should also arrange your own tank, weights, underwater light, booties, gloves, safety sausage and a dive bag to hold it all.
We all know it, diving is not cheap neither is the gear and equipment that you need so you can just rent your gear on some diving centers.
Get your dive gear the maintenance it needs to ensure that it is reliable and functioning before the trip!
Lastly, Book a dive trip to the island of Bali!
This is probably the first step for your most awaited adventure. You'll definitely get the world class diving service in Pebble & Fins Dive Resort, a dive center, resort, and travel services located in Kubu, Tulamben.
With the Bali Mola mola season only a few moons away, take a look at your schedule and contact the resort early to get the excellent opportunity to appreciate the wonderful Bali Sunfish whilst getting the highest levels of customer service from their experienced dive team!